The Hong Kong Productivity Council will organize Productivity Training Institute on December 11, 2015. Dr. Toa Charm will act as a trainer to provide courses with the topic of "Big Data: The New Normal for Competition".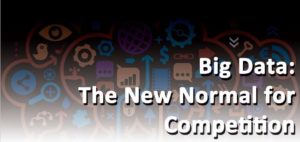 Course Content:
Big data has drawn great attention from not just information technology professionals but also business leaders around the world. What does that really mean? How do you use analytics to create business value, differentiate your companies from your rival competitors, and more importantly, keep your customer satisfied and loyal to your companies and brands? Big data analytics represents a huge opportunity for today's business leaders. It is not a technology or data science problem. It's a leadership problem that can and must be solved by leaders. Executives equipped with a working knowledge of data science can massively improve marketing, create operating efficiencies, build new business models, disrupt the competitive status quo of industry and spark innovation. Mckinsey stated that big data is the core part of the 12 disruptive technologies from now till 2025 which will have big impact to our businesses, jobs and lives. Leveraging the value and insights of the work done in data science to transform organizations should be on every leader's priority list.
This course aims to enable business and IT leaders to apply big data analytics to resolve business problems and monetize data for their companies. It will cover but not limited to the following items.
Core concepts of big data analytics and data science
Real-world examples of big data analytics at work
Common characteristics of successful big data analytics applications
Common challenges in deploying big data analytics and how to address them
Steps to help an organization prepare for effective big data analytics use
Learning Outcomes:
The course is designed for business and information technology leaders and professionals who want to equip themselves with big data analytics capabilities. Whether the participants' focus is on strategy, marketing, finance, IT, operations, or human resources, they will learn how to use data to make knowledge-driven business decisions. This program delivers sophisticated material in an easy-to-understand and accessible way. The participants will take away with the knowledge they need to seize opportunities that data analytics presents and insights to leverage analytics for increased efficiency, productivity or new business opportunities.
Medium of Instruction:
Cantonese (with terminology and handout materials in English)
Award of Certificate:
Attendance certificate will be awarded to delegates who have attended the full course by Hong Kong Productivity Council and Peter F. Drucker Academy.
Course Fee:
HKD$2,300 / $2,100
*(for participants who enroll on or before 4 Dec 2015 or more than 2 enrollments from the same company.)