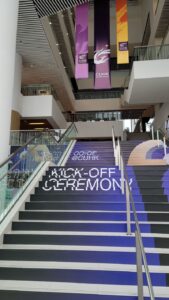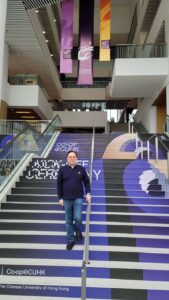 Can you tell the difference between these 2 photos? Obviously one was with me and the other one was without me. Welcome back to our #CUHK campus CUHK Business School.
I am seeing more f2f activities of my academia and industry lives. I am having 4 business lunches and 4 classes this week… Really good to see our energy is coming back after a serious Covid surge in Hong Kong. Hope everyone stays healthy and businesses and classes back to normal or even reach another peak.
Let's "kickoff" another new era for Hong Kong after all these cloudy days. Add oil together. Cheers.